It's no secret, I LOVE the subscription business model. Well duh, it's kind of the name of this website.
But the allure of being able to keep getting paid, over and over again from the same customer for providing a service or product is pretty damn cool.
Aside from being a good source of predictable income, what I love most about the subscription business model is that, generally, the product or service is repeatable and predictable in terms of workload. So each month you know exactly what you need to commit and can plan accordingly. As a parent, this is hugely important.
When I was running my subscription box The Whisky Order I was able to plan order fulfilment runs around my daughters routine, schedule my content creation around her naps and most importantly schedule NON-business time around when I knew she would be active so I could spend the most amount of time with her.
You can definitely say that I am all in on the subscription economy and I'm making it my mission to help other parents benefit from it.
To that end, today I have curated a list of the top subscription-based business ideas for parents who are looking for a side hustle to make things a little more comfortable at home or even something you can grow into a full-time gig.
So here is my list of Top 10 Subscription Side hustle ideas for you, it's not exhaustive but this is my go-to for anyone looking to start a subscription style business.
Without further ado, let's dive right in and get those creative juices 'a flowin'
#1: Box of the Month AKA The Subscription Box
Subscription boxes are where I cut my teeth in the subscription economy. Sending your customers a hand-picked box of awesomeness (in my case – whisky!) each month and helping them to learn more about a topic is freakin awesome.
These days you can quickly and easily set up a Subscription Box business using first-class software like Subbly or Cratejoy.
In my experience the biggest win here can be had with products that have a strong consumption element, a passionate community and are moderately defensible, meaning you have an unfair advantage.
Examples:
Alcohol Subscriptions
Local foods / spices / rubs / marinades
Airsoft consumables
Personal Treatments like self-care, massage, makeup refills for a proprietary brand
Sport / Fitness supplements (although I do believe this is a fairly saturated market and will likely require some form of proprietary blend or advantage to get traction).
#2 Online Coaching
Have you got a skill that people always seem to need help with? Or are you constantly being bugged about a topic that you are generally the 'go-to' guy or gal about?
You should get PAID son!
Formalise your assistance by setting yourself up on a platform like coach.me or via your own calendar and schedule clients into regular monthly sessions where you can actively support them and guide them through your topic.
Not only does this stop the random time suck but also keeps things nice and organised.
Examples
Fitness Coaching
Skills like programming, project management, marketing.
Accountability: Diet, business, relationships.
#3 Starting a membership community
I love online memberships. The ability to join a community around a topic you are passionate about (such as creating online memberships and subscriptions for those who love the meta), or go deep into a topic and generally just enjoy a company you feel connected to is wonderful.
Starting a community is just as fulfilling and allows you the privilege to share your knowledge and passion with likeminded individuals.
Membership sites are very straightforward to set up using platforms like WordPress, Kajabi or Thinkific.
Examples:
Online music lessons.
Health and fitness courses
Social Media Marketing
Dog Training
Helping parents get their toddlers to sleep better
#4 B2B marketing services.
Learning a skill and selling it is still one of the easiest ways of making a little extra cash. Businesses will always want help with growing and marketing their products and services and you could be just the one to help them.
In the past, I have charged upwards of $1500 per month to run Facebook ads for local gyms to help them fill capacity.
Think about the value to a business that each new customer brings, especially with services that charge a high upfront cost. Your customers should easily be able to get 10x more value each month from your skills via new customers that you $1k fee.
If you are looking to slowly break out of full-time employment, freelancing in a B2B marketing capacity could be the best option. Even 1 or 2 clients make a huge difference in your monthly income.
Skills to learn and earn:
Facebook Ads
Paid Google Ads
PPC
SEO
Graphic Design
#5 Starting a local gaming league
Love board gaming and wish you had more people to play with? Yeah so does my wife, I'm a sore loser…
Organising a regular night and location for locals to get together and play is a simple way of not only increasing your gaming time but also building up a great new network of new friends in the area.
By formalising it and charging a fee to run it, you can make it a great time for everyone with a clean location, food, drinks and more!
Examples:
Board games
Warhammer / Military Strategy Games
Social events
Local competitions
#6 Start a Local B2C Service
If time isn't a factor and you have the capacity, a local service might be your jam.
There are plenty of ways to add recurring revenue to local services by having a regular client base.
Best of all these services are always needed and can be combined to create a large range of services you can offer your customers.
Better yet, hire contractors to do the work for you and charge a premium.
Examples:
Lawn mowing
Pet Grooming / Waste disposal
Car Washing
Home and Office Cleaning
#7 Content Creator
How many hours have you spent watching videos on YouTube, Twitch or Facebook..today?
Think you have got the chops to create awesome content? Well, believe it or not, there are plenty of ways to earn a recurring income from content creation.
Online gamers are earning subscription fees via Twitch ($2.50 per subscriber) just for playing online. YouTubers are earning subscriptions from loyal fanbases by way of Patreon.
Even authors can create an insider's memberships from their community of readers. A great example of this is the Galaxy's Edge Insiders membership (awesome sci-fi series by the way) you can check out here.

#8 Sofware Aa A Service (SAAS)
Got coding chops? An app might be the ticket for you young padawan.
This one is a lot more intense (from my perspective as a non-coder) but just think about the number of SAAS apps that charge a monthly fee.
If you are able to ID a significant pain point or remove friction for a business (Eg: taking online bookings, handling customer reminders or feedback campaigns) that an app can handle, charging a monthly fee just makes sense.
Examples:
Online calendars
Accounting and Book Keeping
Marketing and Winback campaigns
#9 Personal Services
This is a growing opportunity as we face an ever-growing aging population in the western world. With this comes a growing need to provide care to the elderly within the community or even within our families.
This is proving to be a very profitable and rewarding opportunity for companies who can provide personal services to this market for fixed costs each month. I know within Australia we have a large range of subsidies available to residents who want to access these services through local councils. These services are provided by third party providers who have suitably qualified and trained staff.
Types of care that is needed:
Personal care for the elderly
Personal care for the disabled
Home and garden help.
Shopping and companionship
Activity coordinator.
#10 Paid Newsletter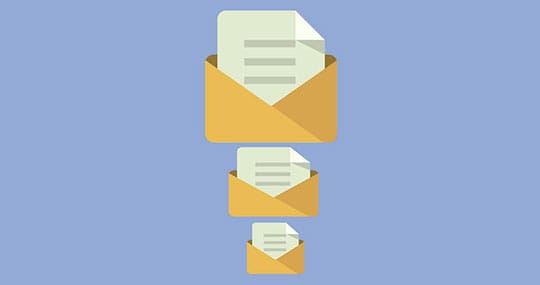 This one is a little old school but believe me, they are still super relevant.
A paid newsletter or email is a service that people can sign up to in order to get updates, advice or even services sent to them on a regular basis.
What you can do is only limited by your imagination and skills but here are a few that you can swipe:
Curated timely advice on a topic eg: stocks, investing, trading etc
Monthly updates on a topic or service eg: Marketing advice (what's working now etc), results of experiments,
Templates or Done For You things eg: social media templates, Canva templates, email marketing templates, marketing funnels.